November 26, 2023
Posted by:

Dennis

Category:

SEO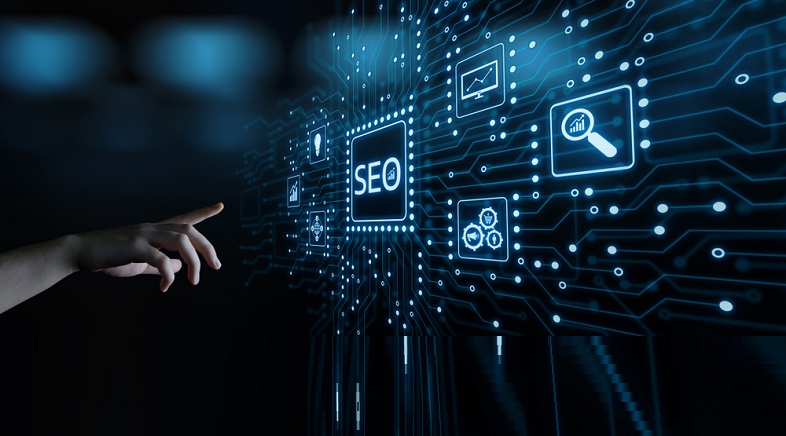 Introduction:
In today's digital age, having a strong online presence is crucial for any business's success. To achieve this, search engine optimization (SEO) plays a vital role in improving your local visibility and search engine rankings. In this article, we will explore essential tips and strategies to optimize your website and enhance your local business's online visibility through effective SEO practices.
Utilize Geo Location Keywords:
To associate your business with your city and improve local relevance, incorporate Geo Location words along with your main keywords. For example, "Louisville Attorney" or "Louisville Roofer." By doing so, search engines will better understand your business's location, increasing its visibility in local search results.
Create a Google Places Account:
Setting up a Google Places account is a fundamental step for local businesses. Ensure you provide accurate business information, including your name, address, city, state, phone number, and website. Encourage satisfied customers to leave reviews, mentioning your business details consistently to build credibility.
Regular Website Maintenance:
Just like servicing your car, your website also requires regular maintenance and tweaking. Monitor visitor statistics, analyze competitor performance, and optimize your site to achieve higher rankings in search engine queries for essential keywords.
Link Exchanges:
Engage in link exchanges with other relevant websites to boost your SEO. Reach out to website owners or authors to explore opportunities for mutual link placement. This strategy can enhance your website's authority and search engine ranking.
Keyword-Rich Articles:
Publish informative and keyword-rich articles on your website. Focus on providing value to readers rather than stuffing articles with keywords. Quality content will attract and retain visitors, encouraging them to return to your site.
The Importance of SEO Services:
Recognize the significance of professional SEO services for your business. SEO optimization can significantly improve your online visibility, increase sales, and provide a competitive edge. Companies in India often offer high-quality SEO services at affordable rates.
Building and Nurturing Your Email List:
Build an email list of loyal subscribers who are genuinely interested in your offerings. Unlike search engine traffic, your list subscribers will remain loyal even if search engine algorithms change.
Emphasize Search Engine Submission:
Submitting your website to major search engines like Google, Yahoo, and MSN is a crucial step in SEO. However, remember that there are numerous search engines worldwide, and reaching out to all of them can be beneficial.
Conclusion:
By implementing these SEO strategies and optimizing your website for local searches, you can enhance your business's online presence, attract more customers, and stay ahead of the competition. Remember that SEO is an ongoing process, so continuously monitor and improve your strategies to achieve long-term success.